What is HydraFacial:
A HydraFacial is a patented skin treatment available in medical spas and dermatology offices. It's also sometimes called "hydradermabrasion" because it involves microdermabrasion-like exfoliation paired with hydrating serums.
Known for its three-step process, the HydraFacial works to deep-clean, exfoliate, and hydrate your skin. This professional procedure may help treat a variety of skin conditions, including acne, dryness, and wrinkles.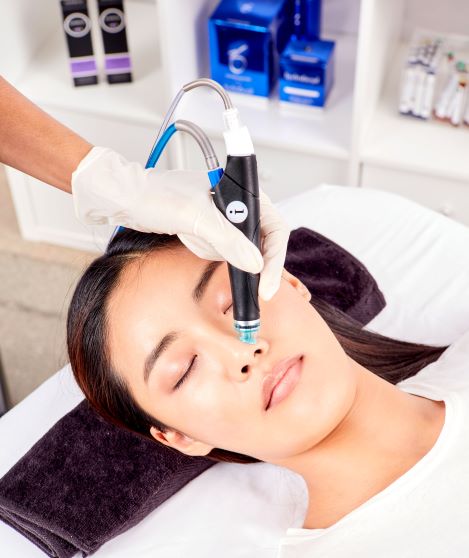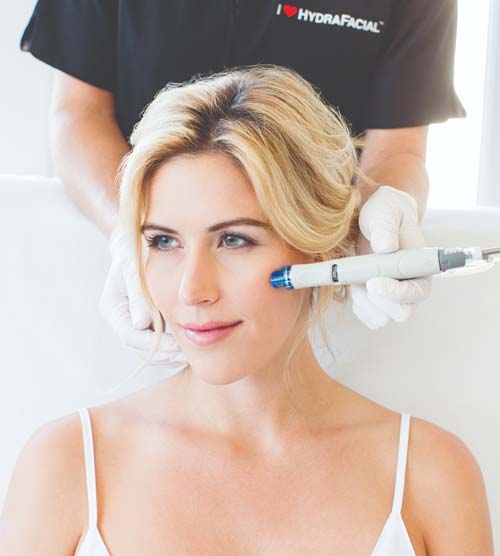 HydraFacial benefits
Suitable for all skin type and conditions

Long lasting hydration

Immediate, radiant result

Painless extraction
Personalised treatments for targeted concerns :
Anti-aging

Fine lines & wrinkles

Collagen Stimulation

Acne

Pigmentation

Inflammation & Redness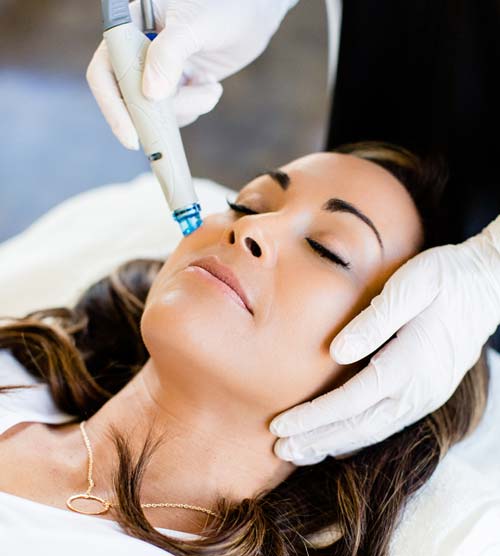 Treatments:
Signature HYDRAFACIAL

-30 min
£92.00
Course of 6 £450.00
Course of 12 £816.00
Deluxe HydraFacial

-45 min
£120.00
Course of 6:£600
Course of 12: £1080
Platinum HydraFacial-

45 min
£130.00
Course of 6: £650
Course of 12: £1170
Personalised Platinum HydraFacial

-60 min
Including eye and lip treatment
£180.00
Course of 6: £800
Course of 12: £1440
The HydraFacial is said to help improve overall skin texture, tone, and appearance. This is due to the deep exfoliation that cleans your pores, removing debris and allowing for better penetration of face serums tailored to your skin type.